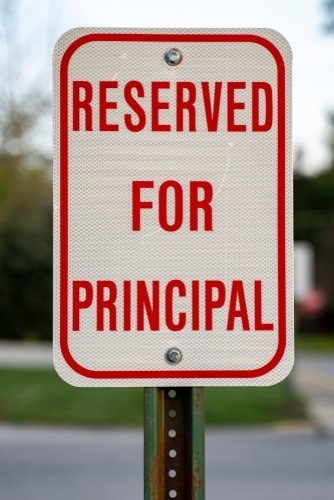 Principal's Day
Marianne Fidishin
Tuesday, April 30, 2019
Janet Dellaria of Trout Creek, Michigan founded School Principals' Day to recognize all the dedicated leaders in schools from elementary through high school.
On May 1, remember to take the time to thank the educational leaders of the school on School Principals' Day.
The first thing to understand is that the school is on the principal's mind, both before the day begins, and long after the school day is over for the students. From the moment they wake till the moment they go to bed the school is on their minds, how to help students be more successful, how to manage students, teachers, and parents expectations.
Throughout their day they meet with the teachers, sharing concerns about students, lesson plans, or goals they're trying to achieve in their school. Sometimes it's just to vent, the Principal is everyone's school counselor. And we do mean everyone! Who do you think your parents see when they're concerned about your performance, or want to yell about a teacher?
Throughout the school year, these educators assume the commitment to lead our young people to a prosperous future. They support and guide quality teachers and staff resulting in productive learning environments for our children.