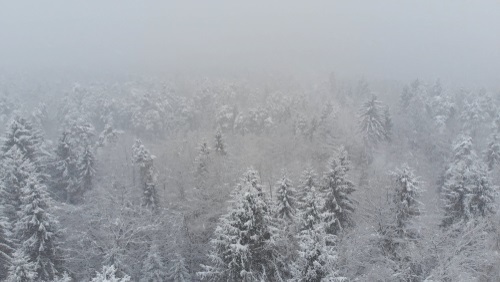 Emergency Closing Information
Marianne Fidishin
Tuesday, October 23, 2018
Dear Parents and Guardians:
While we are in currently in the midst of some temperate fall weather, it's never too soon to start planning for impending inclement weather. We are still in Northern Illinois and, despite the occasional mild winter, we need to be prepared in the event that snow, cold and ice may affect the school day.
School closing information is available from a variety of sources including the website of the school district where your child's program is located, local TV/radio stations, and on the internet at www.emergencyclosings.com. Please accesses these resources to determine if your child's school is closed for the day.
Emergency Closings
If schools are closed, please follow instructions from the district where your child's program is located. Students at Mades-Johnstone Center follow the District 303 calendar and closings.
If Schools are Closed
If it is determined that schools will remain open and you wish to keep your child at home due to inclement weather, you are entitled to do so. If your child attends a program not located in your home district and your home district is closed, transportation will not be provided, even if the program location district is open. You may elect to transport your child to the program location but it must be noted that regular transportation will not be provided.
Early Dismissal
All working parents are encouraged to have child care arrangements in place in case of emergency school closings. If schools are closed midday, every attempt will be made to contact the patent. For this reason it is critical that each child's school has the most current parent contact information. If a parent or guardian cannot be reached, we will contact listed emergency contacts. Parents are also encouraged to discuss the possibility of this event so that children are at least aware of arrangements in case of early dismissal.
Late Start
Occasionally school districts will elect to have a "late start" day rather than close schools. A district typically elects to implement a two (2) hour delay to allow for roads to be adequately cleared or warmer weather to occur. With this determination, the district will begin school late, but end at the regularly scheduled dismissal time.
Emergency and Non-Attendance Days
By law, the school calendar has 173 instructional days. If schools are closed due to inclement weather during the school year, additional days are typically added to the end of the school year calendar.
All emergency closing information is published in the Mid-Valley Special Education Parent and Student Handbook, available at www.mvsec.org. Should you have any questions, please contact your child's teacher.
Most Sincerely,
Marianne Fidishin, PhD
Executive Director