NEWS
Happy Holidays! Mid-Valley offices will be closed the following days: December 24th, 25th, 26th, 31st, January 1st and 2nd. The offices will be open Monday, December 23rd and Friday December 27th...

Happy Thanksgiving! Students at MJC will not be in attendance the week of 11/25/19-11/29/19 for Thanksgiving break. Staff will be in attendance on 11/25/19 and 11/26/2019 and returning Monday,...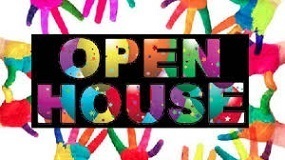 Please join us for an Open House at Mades-Johnstone Center on Thursday, September 19, 2019. Click here for more information.
SEE ALL NEWS
LIVE FEED

The next Mid-Valley Special Education Cooperative Executive Board Meeting will be held Wednesday, January 8, 2020 at 9:00 AM. Location 1304 Ronzheimer Avenue, St. Charles, IL 60174
26 days ago |
Brandi Pedersen

The next Mid-Valley Special Education Cooperative Executive Board Meeting will be held Wednesday, December 4, 2019 at 9:00 AM. Location 1304 Ronzheimer Avenue, St. Charles, IL 60174
2 months ago |
Brandi Pedersen

The next Mid-Valley Special Education Cooperative Executive Board Meeting will be held Wednesday, October 2, 2019 at 9:00 AM. Location 1304 Ronzheimer Avenue, St. Charles, IL 60174
4 months ago |
Brandi Pedersen

The next Mid-Valley Special Education Cooperative Executive Board Meeting will be held Wednesday, September 4, 2019 at 9:00 AM. Location 1304 Ronzheimer Avenue, St. Charles, IL 60174
6 months ago |
Brandi Pedersen
SEE ALL POSTS
Events